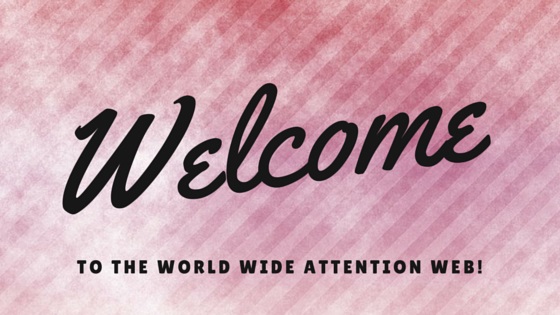 This entry is a distilled version of The Moz Blog's The Most Entertaining Guide to Landing Page Optimization You'll Ever Read to focus on musician landing pages.  I highly recommend reading the entire article as well as Kissmetric's The Anatomy of a Homepage.
Landing Page Tips for Musician Websites
Want your website to help you sell more CDs and get more gigs and students?  Here are some essential landing page considerations:
Know What You Want
Have a clear understanding of what you want your site to accomplish. Visitors should immediately know who you are and what you do at first glance through your headings, images, logo, and icons. A shopping cart icon, for example, tells visitors that you're selling something.
Can I Have Your Attention, Please?
Never assume that you automatically have your visitor's attention!  Get noticed with a photo that effectively communicates your site's goal.  Want to be hired for more gigs? Have a photo of yourself performing with your instrument.  See The Keys to a Great Musician Website for photo tips.
Maintain your Visitor's Attention by Avoiding Distractions

Photo: mimiatipsndeunice.com
A Princeton neurological study discovered that more visual interactions create more competition for attention. Visitors only want to pay attention once, so keep content tightly related to your goal and don't make the mistake of putting several unrelated topics to distract visitors.
Want more gigs? Have audio, video and your performance schedule. Want more students? Highlight blog posts relating to teaching and videos with tips on how to master audition excerpts.  Consider what a contractor or prospective student needs to know about you so that they'll click on your contact form's "send" button and you'll get the job!
Stay Focused: No "Peacock Eyes" Allowed!
Choose contrasting (not clashing!) colors and fonts that make it clear where they should click on your page. 
Where would you click in this photo?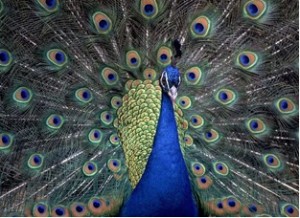 Where would you click now?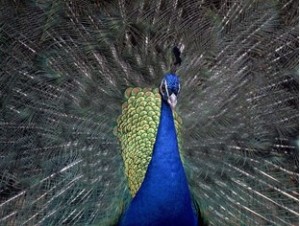 Of course, sometimes you need some attractive visuals on your page for aesthetics, but too many of them could be distracting visitors away from your site's goal. Consider removing some of your site's "peacock eyes" to keep visitors focused on your site's goal; as Coco Chanel said, "Before you leave the house, look in the mirror and take one thing off."  Want people to buy things from your store? Use a brightly colored Buy button to make it stand out. 
Understanding your website's goal, capturing, maintaining and focusing your visitors on your goal are sure-fire ways to keep visitors engaged on your website and, hopefully, get hired and make more sales. 
About the Author
Lana Lee creates and upgrades websites for classical musicians. Her site is Woodwind Web Design. She holds a Bachelor's of Music in oboe performance and a master's in engineering from USC.