The Contra Costa Chamber Orchestra
ContraCostaChamberOrchestra.org
Click on the image to see image in full view.
Site owners may have made their own changes since the original design. Screenshots reflect how the website looked upon delivery.
About the project
The Contra Costa Chamber Orchestra needed a revamp to their flash-based non-responsive website which made their site difficult to view on iDevices (iPhone, iPad, etc.) limiting their audience.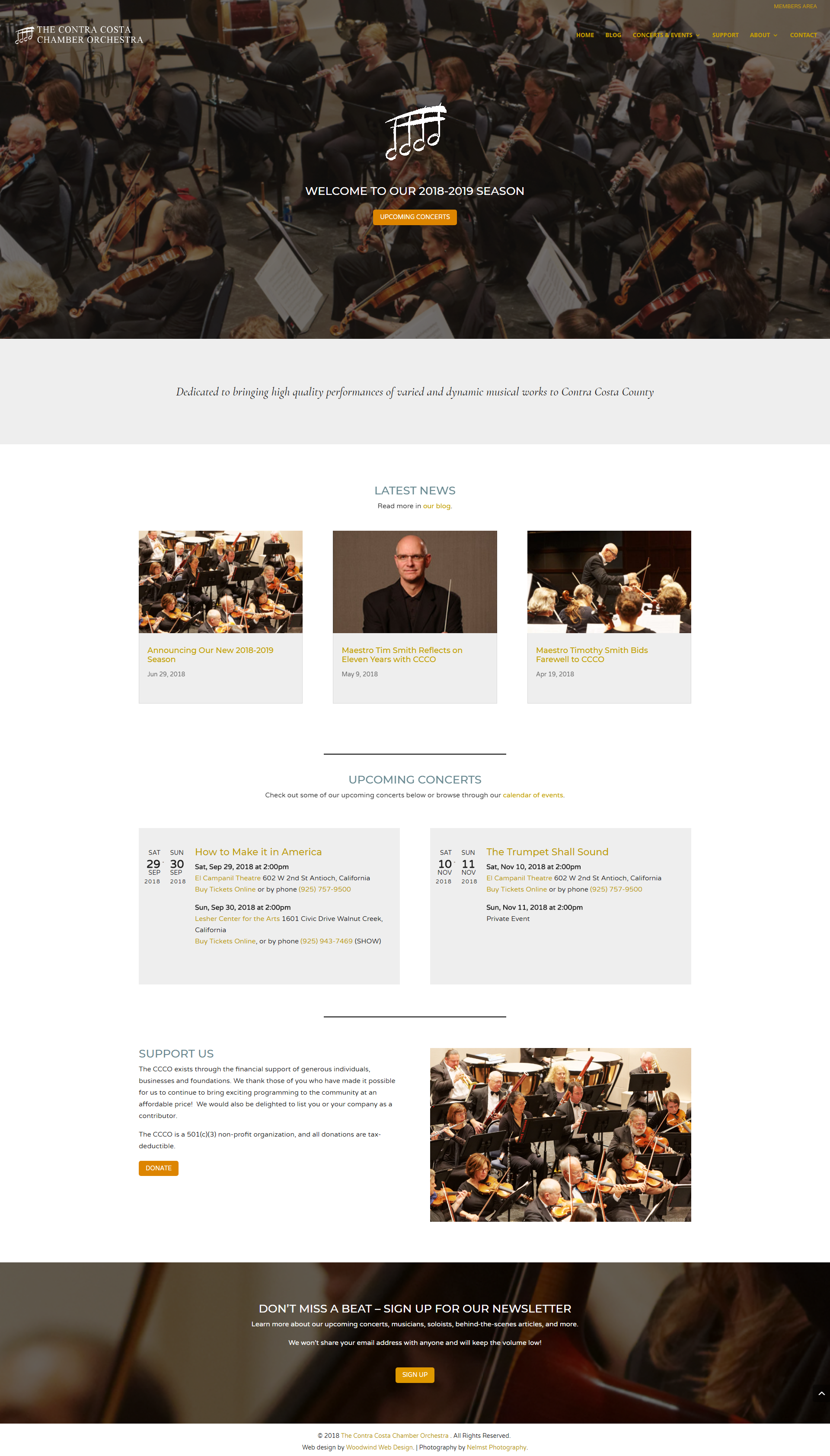 Formed in the late 1970s, the CONTRA COSTA CHAMBER ORCHESTRA has established a presence throughout the county. When the spectacular Lesher Center for the Arts opened its doors in Walnut Creek in 1990, the group was invited to become the Center's resident chamber orchestra. After more than 20 years at the Lesher Center, the CCCO continues its tradition of providing high quality performances of varied and dynamic musical works.